Tirumalai Jain Temple
A Jain site with over 2000 years of history, Tirumalai – literally, "the holy mountain" - is situated 51km from Tiruvannamalai. Dating back to at least the 9th Century, Tirumalai has been an important Jain center since ancient times.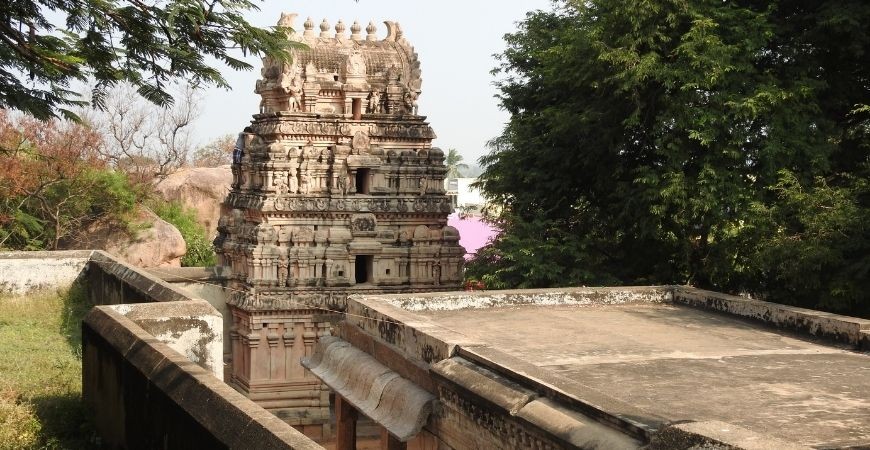 We don't normally associate the Cholas with the Jains. But an inscription at a Jain temple in Tirumalai indicated that Kundavi, sister of the great Raja Raja  Chozhan had given grants to this shrine. It is believed that 8,000 Jain monks who accompanied Bhadrabahu did penance and attained nirvana here. The footprints of four great saints - Vrishabhsenachrya, Samanatabhadracharya, Varadattachrya munivar and Sri Vadeepa Simhasuri are also present here. The complex includes 3 Jain caves, 2 Jain temples and a 16.25-foot-high (4.95 m) sculpture of Tirthankara Neminatha thought to date from the 12th century that is the tallest Jain image in Tamil Nadu.
Paintings are thought to have been added to the site between the 15th-17th centuries. Some of these still survive. These painting are considered comparable to that of present in Ellora caves. The caves are currently under the protection and care of the Archaelogical Survey of India. 
Good to Know:
Location: 51km from Arunai Anantha
Best time to visit: Oct – Feb