Paravathamalai
Around 4500 ft above sea level, Paravathamalai Hill is supposed to be one of the most sacred sites in India.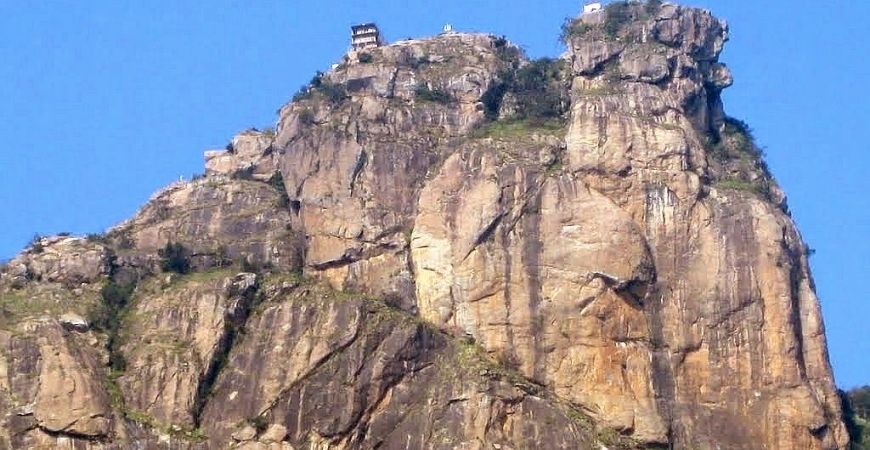 A unique spiritual place, Paravathamalai is supposed to a piece of the Sanjeevani mountain that fell when Lord Hanuman was carrying it to the battlefield in Lanka. Geologists claim that the herbs found on Paravathamalai are found nowhere else in the area or the country, except in the Himalayas, where the original mountain with the Sanjeevani herb was found.  Paravathamalai is also an excellent trek for beginners, with a stone step and rock route that lasts for 5.5 km. 4500ft above sea level at the top of the mountain, is the Paravathamalai temple, which many pilgrims trek to visit.  The mountain is also said to have many siddhars, or sages, who meditate in the mountain to attain enlightenment. It is said that the siddhars occasionally come out to bestow their blessings on visitors who are lucky enough.
Parvathamalai is also known by many other names like Thenkailayam, Kanthamalai, Mallikarjunamalai, Tri sulagiri, Naviramalai, Parvathagiri and Sanjeevigiri. There is an ashram that is located near the foot of the hill, where one can get the guidance on how to trek to the top. The devotees and the pilgrims who visit the temple believe that visiting the temple will relieve them from all the sorrows of life and help them walk into the path of enlightenment.
Good to know :
Location: 35km from Arunai Anantha
Temple Timings: 6AM-11AM /4PM-8PM
Best time to visit: Oct – Feb
Time Required: 4-5 hrs