Golu Devta: The King Who Became God
The temple of Golu Devta is a fine example of how a mere mortal got elevated to a God-like stature, through stories heard and shared over generations.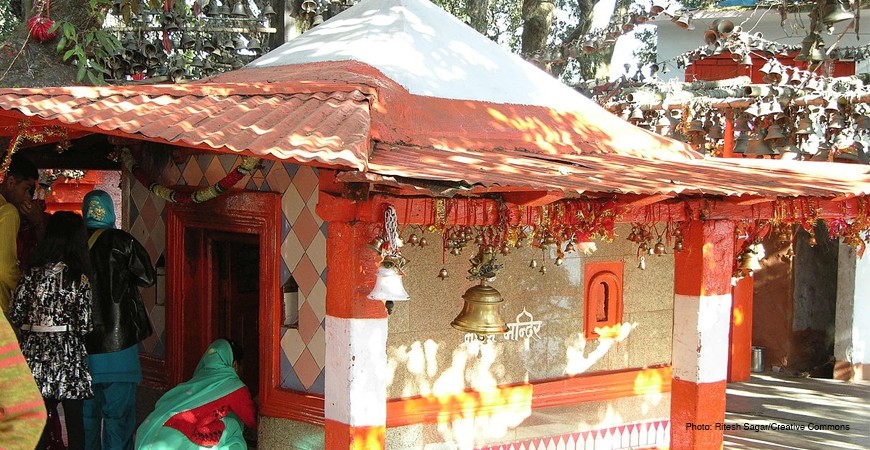 Golu Devta is not a God from Indian Theology. He was a just and kind king. Every generation, while recounting stories of his deeds, raised him a notch higher, until he was elevated to the status of a God, with a temple to worship him! Today, he is looked upon as the Kumaoni God of Justice. People petition him the same way they would a court. A visit to the Golu Devta temple gives more insight into the local culture. Flights of easy-to-climb stairs lead up to the temple. At first, it looks like any other temple built in the recent past. However, after a few steps, it gets interesting. A thick canopy of bells of different sizes covers the temple complex. Some of them appear new while some look ancient.
Devotees offer prayers and tie a bell at the temple. When their prayers are answered, they come back and untie it. In addition to bells, there are festoons of legal deeds and wish lists as well. Copies of legal documents, handwritten chits and court orders are hung for Golu Dev to read them and grant solutions. 
It is fascinating to see the kind of faith the local community has in this deity. With Golu Dev, it is not just prayers, it's a total leap of faith.
Good to know: 
Location: 7 km from Sterling Nainital, next to Sainik School Ghorakhal