Naini Lake: The Lake Named After The Eyes Of a Goddess
The ancient Naini Lake is what gave Nainital its name. A magnificent sight to look at, this lake is also one of the 51 Shakti Peethas in India.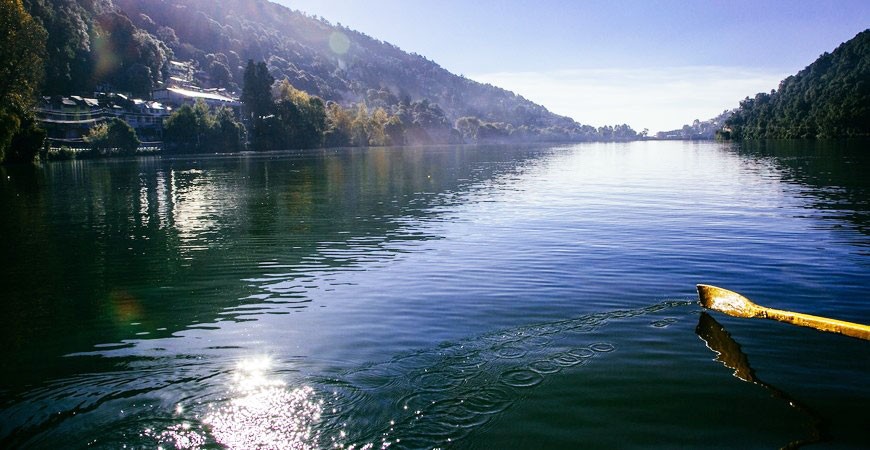 The town of Nainital gets its name from the Naini Lake. But there is also a story about how the lake got its name. As a Hindu mythological tale goes, King Daksha held a great Yajna but did not invite his daughter and son-in-law, Sati and Lord Shiva. Sati, unable to bear the insult, leapt into the flames of the sacrificial fires. A wrathful Shiva retrieved the half-charred body, and in his grief, the God of destruction began to destroy the universe. An alarmed Vishnu, realizing that the end was near, took Sati's body away from Shiva's arms and it fell on the Earth. Each place where a part fell, came to be known as a Shakti Peeth and there are 51 of these places in all. These places are said to have curative powers for devotees who visit them. Sati's eyes are believed to have fallen near the lake, giving it the name Naini (eye) and Tal (lake).
This belief about the sanctity of the lake is as old as the mountains, and the locals did their best not to reveal its exact location to the British. The Europeans, however, discovered this ethereal lake, settled around it and made it their summer retreat.
Good to Know :
Location: 7 km from Sterling resort, in the heart of Nainital.
Entry Fee: As applicable
Timings: 6:00 am to 6:00 pm