Khurpatal: Fish and Chill
Khurpatal is a pretty lake just 10 km from Nainital. You can fish, walk and buy organic produce from the farms in the vicinity.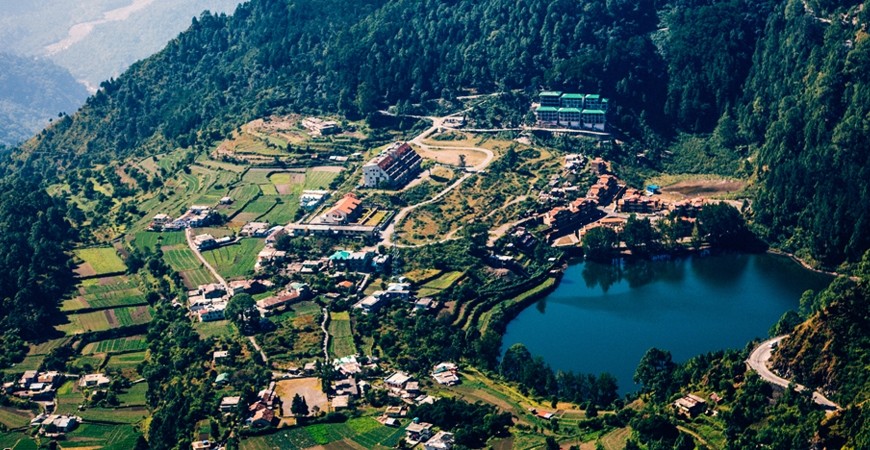 The hamlet of Khurpatal is spread around a trowel shaped lake. The road from Nainital leads all the way to the lake. You can also get off at a point much before and trek down to the village.
It is a beautiful walk and takes you through pastoral paths. The soil in this area is said to be very fertile, and farming is the preferred occupation. Khurpatal is known for its organic farms, and you can pick up local produce from the farmers. The lushness of the area and its welcoming climate made it a favourite settlement area for the British. There is even a gun foundry in the vicinity, from the era of British Raj.
The Khurpatal Lake is a little gem. The emerald waters brim with fish and are great for angling. Just sitting here is a soulful experience. It is an ideal way to spend a day here, in the company of like-minded people. 
Good to Know : 
Location: 21 km from Sterling Nainital