Raj Bhavan: The Governor's residence
Raj Bhavan was built to look like the Buckingham Palace at the turn of the 20th century. The estate once housed the British Governor and is now home to Uttarakhand's Governor.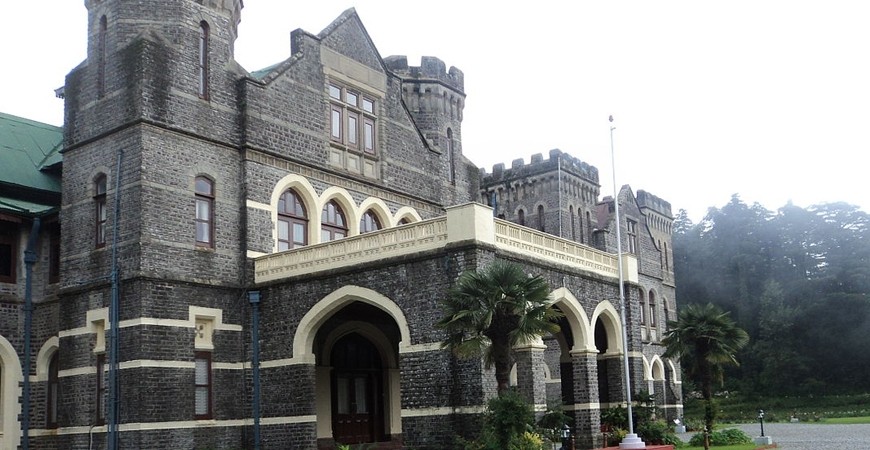 Set across 220 acres, the Governor's House in Nainital, the Raj Bhavan, is modelled on the Buckingham Palace in England. It was built in 1900 to serve as the summer residence of the governor of the North West Province of the British Raj. Visitors can take a guided tour of the building. It is an interesting walk made more so by the anecdotes that the guides bring with them.
One such story goes like this. The hills of Nainital were once under the reign of a young Robin Hood-like figure called Sultana Daku. This young bandit knew the terrain so well that he proved too slippery for the British to apprehend. It took the collective wit of Jim Corbett, Colonel Samuel Pearce and Captain Fredrich Young to finally capture the youngster. The irony is that while the British were at their wit's end trying to locate him, Sultana was in their backyard. His hideout was a cave in the vicinity of the Raj Bhawan. Today, the cave is out of bounds for visitors, but the guides usually point out the general direction in which it lies.
Entry into the Raj Bhawan is restricted to a few areas. One can view the sweeping wooden staircase, the glistening chandeliers, the richly upholstered furniture, and the large, lofty rooms, all of which have been left mostly intact. It is the current residence of the Governor of Uttarakhand. This British-style building is one of the key landmarks of Nainital. A tour of the property feels like a walk through history.
Good to know :
Location: 15 km from Sterling Nainital
Entry Fee: As applicable
Timings: Varied for different seasons. 8:00 am to 4:00 pm during November and December. Remains open up to 6:00 pm during the summer months. Check with the front office at Sterling Nainital beforehand.