Mall Road: The Lifeline of Nainital
The Mall Road at Nainital skirts the beautiful Naini Lake. Lined with shops, eateries and parks - this is where Nainital comes to life.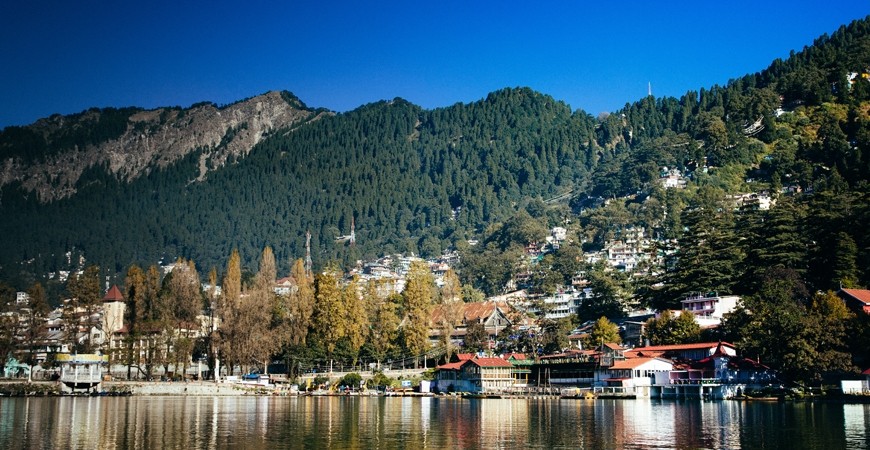 The Mall Road connects two ends of Nainital town - Tallital and Mallital. Walking here is a surreal experience because the road runs along the length of the beautiful Naini Lake. There is something inherently calming about this sparkling, emerald green lake. It is easy to sit by it for hours and watch life go by. The Mall Road is bordered on the other side by a row of cafes, bookstores, shops, churches, and vintage buildings. St. Francis' Catholic Church catches the eye as you sit here. The Naini Temple can also be seen on the banks of the lake. It is considered to be one of the 51 Shakti Peethas in India. This is where Goddess Sati's eyes are supposed to have fallen when Shiva danced. The Tibetan Bazar is a short walk from the temple. The market is a bargain hunter's paradise and a great place to pick up woollens, scarves, shawls, bags and electronic goods. There are some artisan stores in the area that sell jams, handmade candles and jewellery.
However, the road to walk through is Burrabazar, which is at the Mallital end of the Mall Road. This is where the locals buy their goods. Shops and old buildings flank the meandering uphill road. A walk through the beautiful Mall Road in Nainital is akin to a stroll through the city's heart - picture-perfect and teeming with stories to share.
Good to know : 
Location: 9 km from Sterling Nainital
Follow the guidelines for photography. Keep children safe.