Hanuman Garhi: A Temple Built by a Wandering Saint
The wandering saint from Nainital, Neem Karoli Baba, built the Hanuman Garhi atop a hill. This quiet temple is a must visit for those in search of peace or even just a good vantage point to enjoy the views of Nainital.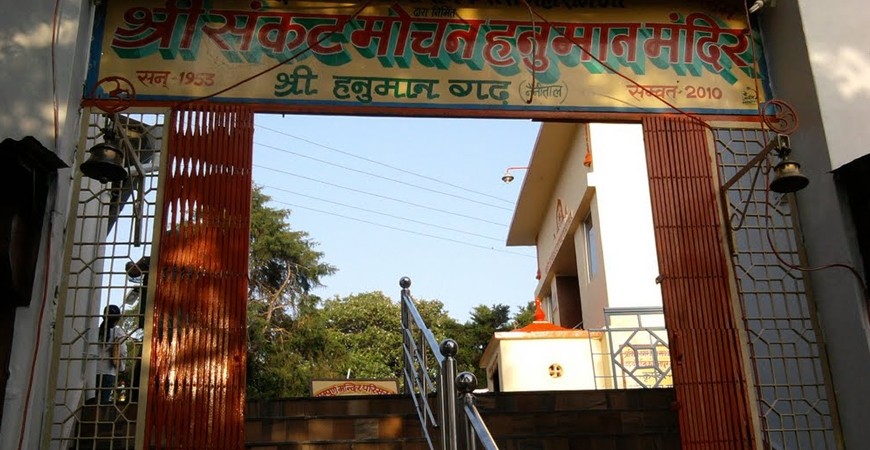 Located in the picturesque Tallital, Hanuman Garhi was built by Neeb Karori Baba in the 1950s. This wandering saint, a great devotee of Lord Hanuman, dedicated this temple to him. Hanuman Garhi offers a mesmerizing view of the surrounding hills. During the day, you can view the quiet hills, surrounding woods and the chirping birds, binding you with nature. If you visit here a little before sunset, you can get a spiritual experience from the evening aarti, the golden sunset, the chime of temple bells and the holy chants.
There are different shrines dedicated to Lord Rama, Lord Mahadev and Lord Ganpati. Interestingly, all the Shiva lingas in this temple are white instead of the usual black. This is supposedly to emulate the one made by Lord Ram at Rameshwaram. There is also a small terrace that has the footprints of Baba Neeb Karori cast in stone. Apparently, this is where the Baba often meditated. Hanuman Garhi is a must visit for those who want a peaceful place to sit and contemplate. For others, it makes for a stunning view point.
Good to know : 
Location: 8.8 km from the Sterling Nainital