Anakotta Elephant Sanctuary: Hang out with grey, 'tusked' friends
True to the name,' land of elephants' houses one of the world's largest elephant sanctuaries. Drive for less than 5 minutes from Sterling Guruvayoor to experience the beauty of one of the heaviest animals on land. The lush green landscape, live elephant packs, makes Anakotta a perfect tourist spot for children and families. At Rs.250/person, we recommend this experience to guests looking for a relaxing day with mother nature.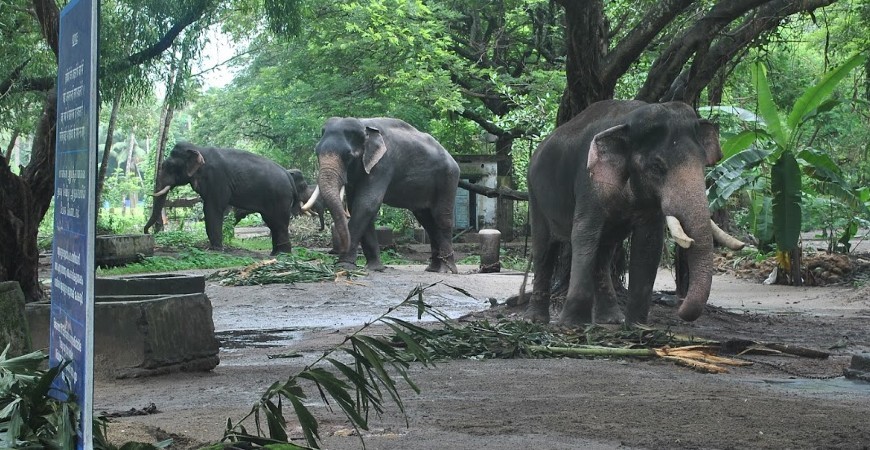 Kerala, often referred to as 'Land of elephants,' is the home to one of the world's largest elephant sanctuaries. Retaining the former residence of Punnathur raja, Punnathurkotta was a palace that is now renamed Anakotta, meaning 'Elephant Fort.' The sanctuary once was the home for the legendary elephant 'Guruvayur Kesavan.' Spread across 11.5 acres of coconut grove, the sanctuary houses close to 60 elephants who can be seen enjoying the land and training for poojas at Guruvayoor temple. Guests are welcome to participate in different rituals like Gaja pooja, which is about worshipping elephants, and Anayoottu, where the elephants are fed as an offering to Lord Ganesha.
Anakotta is located at a walking distance of 2kms from Sterling Guruvayoor. The year-round experience is open for booking at Rs. 250/person. We recommend our guests spend an hour at the sanctuary admiring the playfulness of baby elephants. Enjoy the marvel of these four-legged creatures with your family and children.
Things to remember
Availability: All through the year
Clothing: Casual
Shoes: Allowed
Water Bottles: plastic bottles will not be allowed
Cap/Hat: Recommended
Sunglasses: Recommended
Sunscreen: Recommended
Walking Stick: Not required
Umbrella/Rain Gear: Seasonal
Booking recommended
Kindly note that the minimum required number of participants is 2.
Priced: INR 250 per person including guide and vehicle charges
Taxes extra as applicable