Chavakkad Beach: Pristine beach and privacy? Yes, please!
One of the picturesque beaches in God's own country, Chavakkad beach, is perfect to bask in the sun's beauty by the Arabian sea. Sterling Guruvayoor arranges vehicles and guided trips to the beach where guests can shop, have a picnic, or even enjoy local cuisine while listening to the waves' pleasant sound. The year-round activity can be booked in advance for a minimum of two people.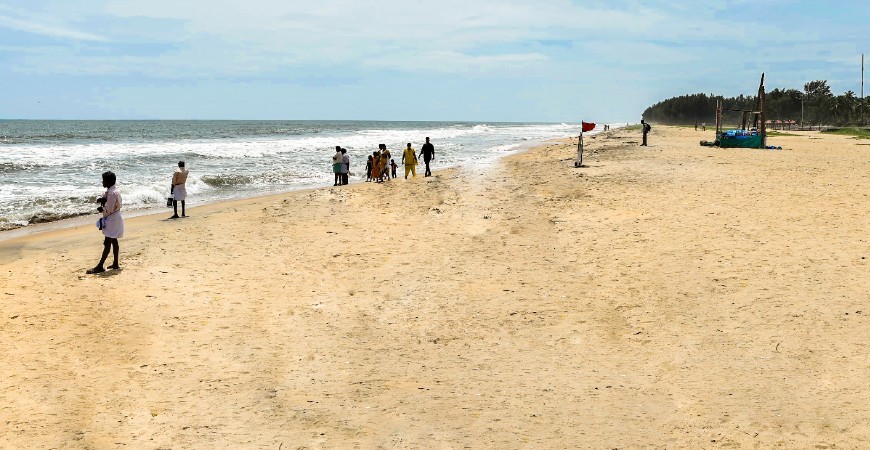 The only place in Thrissur to witness the confluence of river and sea, Chavakkad beach is a perfect destination to unwind and enjoy the sea's beauty. Located only at a fifteen-minute drive from Sterling Guruvayoor, Chavakkad beach is popular among tourists for its beautiful sunrises and sunsets. Guests can shop from the local flea market close to the beach or experience sumptuous Kerala cuisine in one of the many restaurants nearby.
Chavakkad Beach is known for its serene and empty beaches, thus guaranteeing couples' privacy. The beach has several attractions, from the lighthouse, fish markets to Ayurvedic farmland, making it a perfect picnic spot. During migration seasons, enjoy the estuary or Azhimukam as it is called in Malayalam and witness birds as the spread the wings across the resplendent sky. Sterling Guruvayoor arranges guide and vehicle to the beach at Rs. 300/person.
Things to remember
Availability: All through the year
Clothing: Casual
Shoes: Beachwear
Water Bottles: plastic bottles will not be allowed
Cap/Hat: Recommended
Sunglasses: Recommended
Sunscreen: Recommended
Walking Stick: Not required
Umbrella/Rain Gear: Seasonal
Booking recommended
Kindly note that the minimum required number of participants is 2.
Priced: INR 300 per person including guide and vehicle charges
Taxes extra as applicable