Mammiyoor Shiva Temple: Tales from Amar Chitra Katha do come to life
A visit to Guruvayur is incomplete without a trip to Mammiyoor. A 3-minute walk from the resort leads you to The Mammiyoor Shiva temple. Marveled at beautiful paintings and rich history, Sterling Guruvayur encourages our Hindu guests to visit the temple to soak in the beauty of the architecture and the various poojas performed during the day. Mammiyoor Shiva temple is part of Kerala's 108 Shiva temples.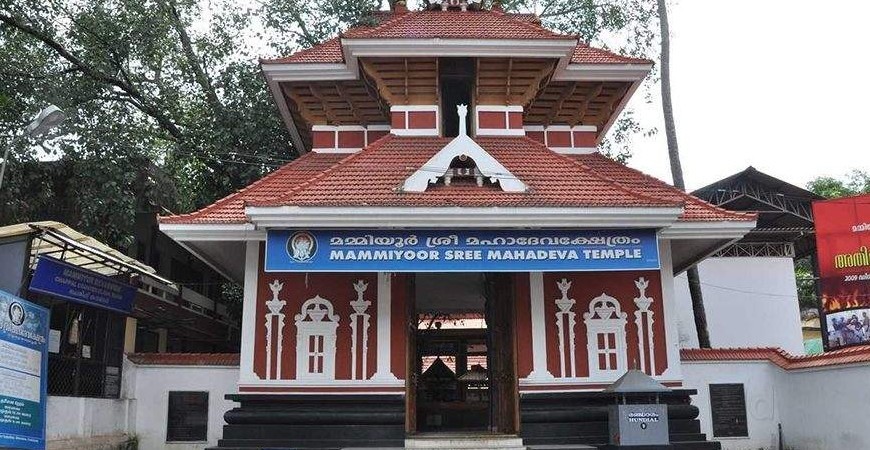 The rich history of Mammiyoor temple tells Shiva's story, who moved himself and Sree Parvathy to Mahimayur (now Mammiyoor) when Guru and Vayu descended to consecrate the idol of Krishna on the banks of Rudratheertha.
Famous for mural paintings from Hindu mythology, Mammiyoor Shiva temple is part of Kerala's 108 Shiva temples. Located close to the Guruvayur temple, it is one of the five Shiva temples around Guruvayur. Shiva's shrine inside the temple appears as Uma Maheshwara with Goddess Parvathy on the left with three poojas conducted every day based on booking.
The temple celebrates two significant festivals on a grand scale — Maha-Shivratri and Pradhishta day of Lord Vishnu. Processions, poojas, and special offerings commemorate these festivals, making it a visual and spiritual treat for all. Sterling Guruvayur offers a guided visit to the temple for our Hindu guests. Available all year round, we encourage our guests to explore the temple with a group or on their own.
Things to remember
Clothing: Dhoti for men and saree / salwar wear for women
Shoes: Not allowed
Water bottle: Plastic bottle not allowed
Sunglasses: Not required
Sunscreen: Not required
Walking Stick: Not required
Umbrella/Rain Gear: Seasonal
Booking recommended
Availability: All through the year