Harikanyaka Temple: Witness the reign of Lord Vishnu in Ariyannur
Kerala has many historic significance. One of the most famous temples in the Guruvayur region besides the Guruvayur temple is the Harikanyaka temple. Maintained by the Indian Archaeological Department, the temple is known for its architectural carvings. Available at Rs. 300/person, a quick 15-minute drive from Sterling Guruvayur takes you to the land of deities and stories of Lord Vishnu.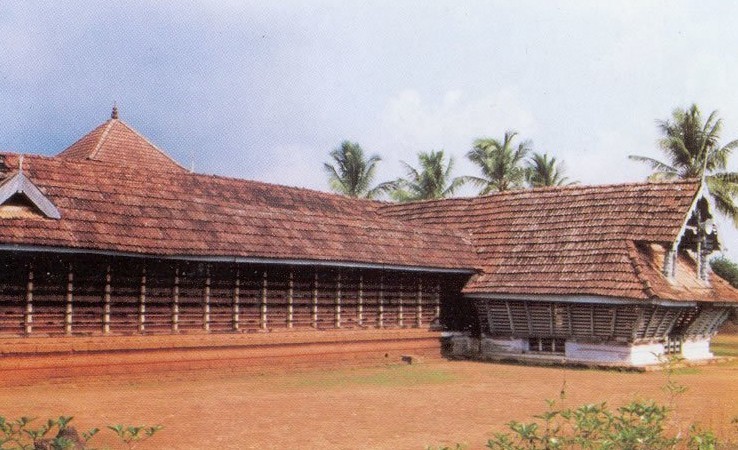 Located in Ariyannur, Harikanyaka temple has a glorious history. The name of the temple translates to 'the virgin form of Lord Vishnu' as it is believed that Maha Vishnu took the avatar of Mohini, a kanyaka form. Maintained by the Indian Archeological Department, the temple is considered to be built by Perumthachan in the early 14th century. It is noted that Harikanyakapuram was the head of 32 surrounding deshams. One of the main attractions of the temple is the entrance that showcases beautiful carvings from ancient times. Dedicated to Goddess Bhagavathy, the temple organizes a special festival for 15 days in the month of December.
The temple, which is only four kilometers from the resort, is a perfect destination to explore Kerala's rich culture and the divine significance of temples in the region. Sterling Guruvayur arranges a 15-minute drive to the temple at Rs. 300/ person year-round.
Things to remember
Availability: All through the year
Clothing: Casual wear/dhoti for men and saree for women if planning to go inside the temple
Shoes: Not allowed
Water Bottles: plastic bottles will not be allowed
Sunglasses: Not required
Sunscreen: Not required
Walking Stick: Not required
Umbrella/Rain Gear: Seasonal
Timings: 9 am to 5 pm
Booking recommended
Kindly note that the minimum required number of participants is 2.
Priced: INR 200 per person including guide and vehicle charges
Taxes extra as applicable