Tiger Hill: Watch the Sun Rise over the Kanchenjunga
No trip to Darjeeling is complete without watching the mighty Kanchenjunga at sunrise. Tiger Hill is the best place to view this from.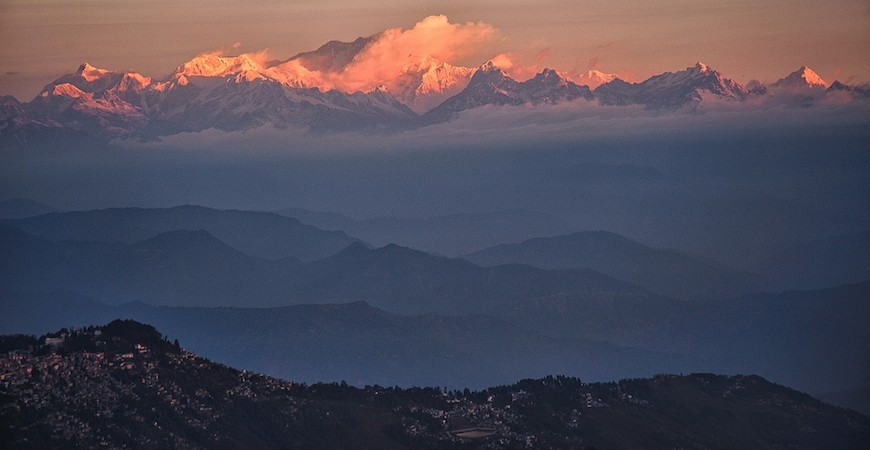 A trip to the Himalayas is incomplete without watching the snow-clad peaks at sunrise. 
Tiger Hill, the highest point in Darjeeling, is the perfect place to watch this bright work of art by nature. The sun strides in gently across the horizon and illuminates the face of the Kanchenjunga, the third highest peak in the world. 
It is advisable to leave the resort a couple of hours before daybreak because of the heavy traffic en route. For a good view, try and get a ringside place in the viewing gallery.
While waiting for the sun to rise, people tend to look east, towards the sun; however to catch the magical blush of the Kanchenjunga, look slightly west.
Some experiences cannot be described in words. Watching the sun rise over the Kanchenjunga is one such. Considering the out-of-the-world view that it is, it would be a shame to miss it.
Good to Know :
Location: About 4 km from Sterling Darjeeling
Timing: Start at least two hours before the scheduled sunrise.
Permit to be obtained from Traffic Sadar for entry.