The Mall Road: Walk, Eat And Shop Till You Drop
The Chowrasta Mall at Darjeeling is not just a shopper's delight, but also the vibrating pulse of the city.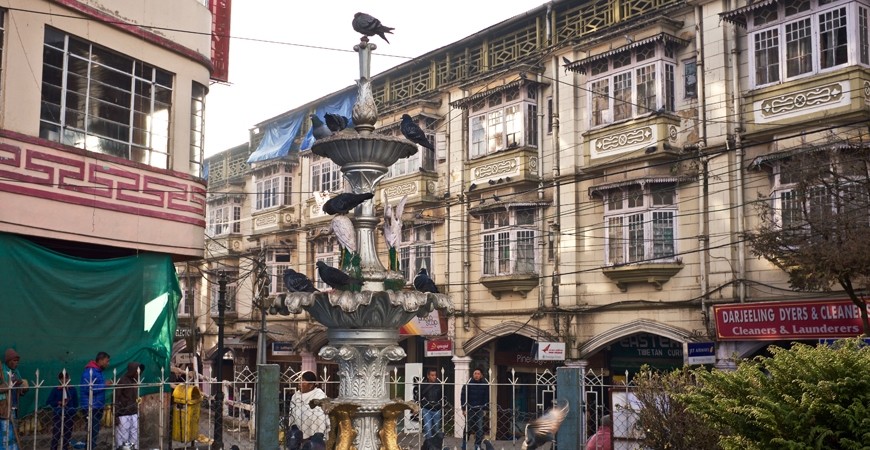 Darjeeling's famous Chowrasta Mall is more than just a shopping destination. It's a place where the past meets the present. Its name is derived from the Hindi word for a four-road junction, but, most people simply call it the Mall. It is worth investing a day walking through these pathways, taking in all the sights and sounds, which gives you a sense of where you are - a charming town in the Himalayas.
The Mall is where you will find a number of small shops selling tea, clothes, arts & crafts, gifts and souvenir items. While some of the oldest heritage stores are lined up on one side, the other side has an open view of tall pine trees. After a tired day of shopping, do stop and savour the street food at the numerous hawker-style shops. This is where the locals and tourists come to relax in the evenings.
Some of the landmarks in the area are…
Das Studio on Nehru Road - a colonial building that also houses a museum with a rare collection of photographs, some of which date back to the 1800s;
Glenary's - your go-to cafe for breakfast and bakes;
Deshbandhu library - the oldest library in Darjeeling district;
Hawa Ghar - a large two-storey concrete structure, where dance and music programs are performed, to promote Nepali art and culture.
If you are a football lover, don't miss watching the screening of a match. Alongside you will be a crowd full of football addicts and the atmosphere is just electric!
Good to Know :
Location: Mall road is 8 km from Sterling Darjeeling
Timing: 10 am to 6 pm (2nd and 4th Saturday closed)
Follow the guidelines for photography. Keep children safe.