Ghoom Monastery: First Tibetan Monastery in Darjeeling
Home to the massive 15-feet statue of Maitreya, Ghoom Monastery is amongst the oldest monastries in Darjeeling.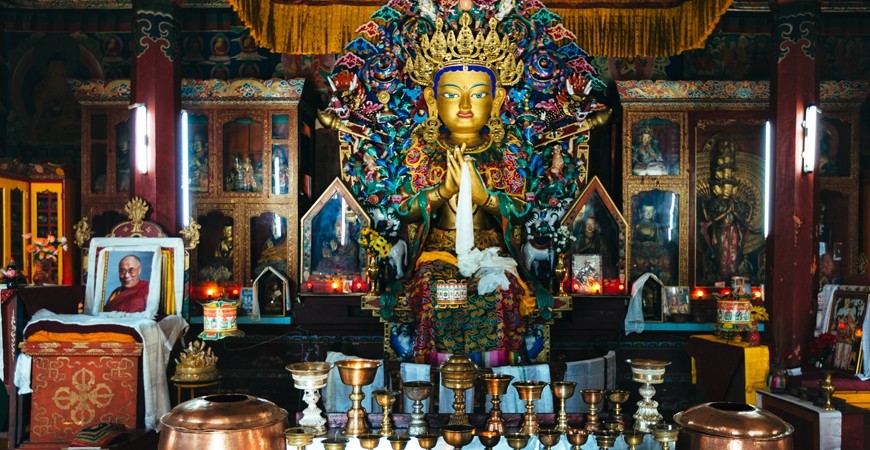 Ghoom Monastery is also known as the Yiga Choeling Monastery. It stands right next door to Sterling Darjeeling, at the quiet end of the Old Monastery Road. It belongs to the Yellow Hat sect,  also known as the Gelugpa and houses a 15-foot statue of Maitreya also known as the Future Buddha.
According to Buddhist tradition, Maitreya will be a successor to Gautama Buddha and would appear on Earth in the future, achieve complete enlightenment, and teach pure Dharma (righteousness). The prophecy of the arrival of Maitreya refers to a time in the future when Dharma would be almost forgotten.
Apart from the giant statue of Maitreya Buddha, the monastery also has an extensive collection of invaluable manuscripts that include the 108-volume Kangyur - supposed to have been spoken by the Buddha himself. The interior walls are a fantastic representation of Tibetan art.
We recommend you to take some time out and sit under the gaze of the Buddha.
Good to Know:
Location: Right next to Sterling Darjeeling