Mahakal Temple: Shiva that Buddhists Worship
Sacred to both Hindus and Buddhists, the Mahakal temple complex, originally the site of the Dorje Ling monastery, reflects a wonderful confluence of religions.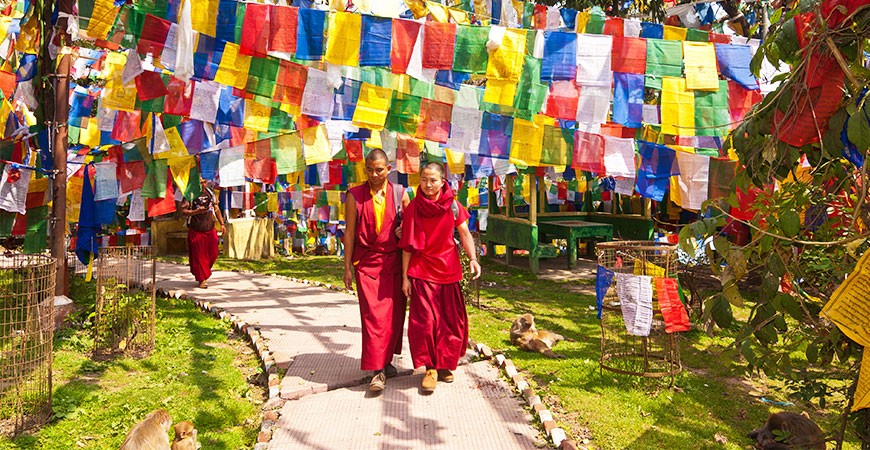 Both the Hindus as well as the Buddhists worship at the Mahakal Temple. Its history makes for an interesting confluence of facts and folklore.
The much-revered monastery, Dorje Ling, once stood at the temple site. It was built in the mid-eighteenth century at the behest of the Chogyal of Sikkim. At that point in time,  Darjeeling was a part of the mountain kingdom. Soon after the monastery was built, a rock formation resembling three Shiva Lingas self-manifested at the site. The Hindus started visiting the monastery area to worship the rock and did so without any impositions.
However, a few decades later, an invading Gorkha army destroyed Dorje Ling. A local Hindu King built the Mahakal temple over the shivlingas. Mahakal is a deity common to Hinduism as well as certain sects of Tibetan Buddhism. So while the monastery ceased to exist, the Mahakal temple came to be an important place of worship for some Buddhists. It continues to be so today.
Perched atop the Observatory Hill, the temple makes for an interesting experience. The complex is festooned with prayer flags; gongs and bells sound in equal measure, and saffron-robed monks chat with dhoti-clad priests. Hindus turn the prayer wheels and Buddhists ring the temple bells.
Every once in a while, a journey throws up a place that brings a paradigm shift in perspective. This unassuming temple is one of them. 
Good to Know : 
Location: 9.5 km from the Sterling resort
Timing: 6 am to 6 pm