Paragliding in Gangtok: Take your adventure quotient to a new high!
Add a dash of adventure to your Holiday with Paragliding and get a Bird's Eye view of Gangtok, literally!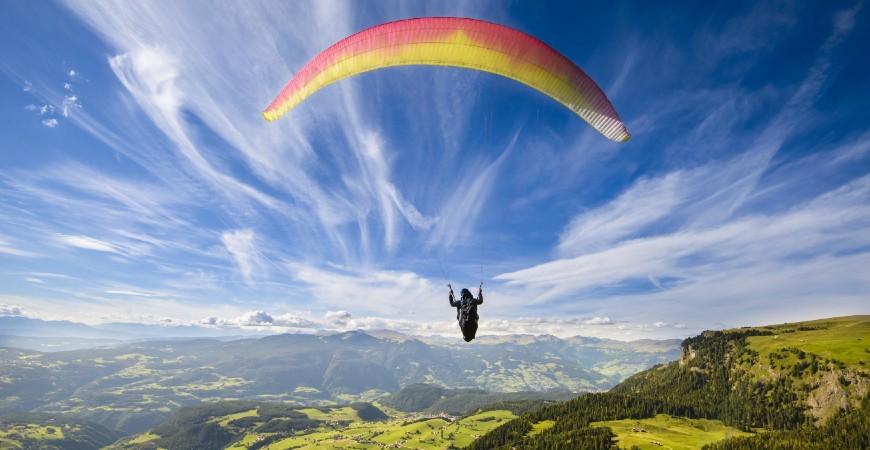 Among all the Things To Do in Gangtok, one of the most thrilling ones surely is paragliding. It's becoming the most popular adventure activity in Gangtok, and quite rightly so. Imagine you have wings and you are flying over a breathtaking landscape of snow covered mountains, rivers, meadows, and forests. That's exactly what you get when you are paragliding in Gangtok. You don't have to be an expert to enjoy paragliding in Gangtok either. The operation centres have trained paraglide pilots who will accompany you on the ride and control the flight for you. All you have to do is relax and enjoy the stunning view.
The ride is not suitable for people who weight over 90 kg or physically unfit to take off and land. Those are the two times when you have to follow the instructions of your pilot and do the work. However, it's quite simple once you know what to do. You can either opt for the medium flight where you paraglide at an altitude of 1400 m, or you can take the high flight that takes you up to 2000 m.
Good to Know :
Location: Baliman Dara.
Price: Rs. 4500 for high altitude fly and Rs. 2500 for medium altitude fly per person.
Timing: May to October.