Gucchi Delicacy: The magic of Morel Mushrooms
Discover a Himalayan wonder, the magnificent Morel Mushroom (Gucchi). Sterling curates exquisite dishes with this exotic ingredient, experience it for yourself.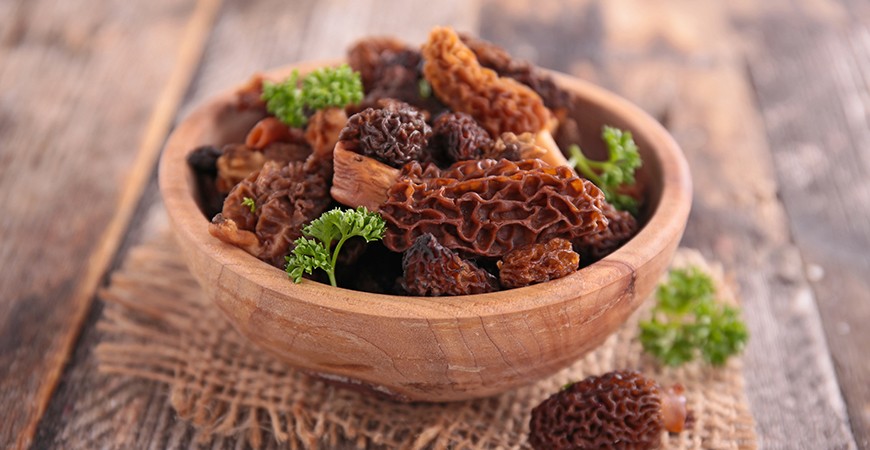 From rare medicinal herbs and exotic salts to the epitome of luxury gourmet cuisine, the Himalayas never fail to amaze us. One such Himalayan wonder is the exotic Morel Mushroom.
Fondly known as "Gucchi", it grows in the Himalayan foothills in the period immediately after snowfall. Prized for its spongy, honeycomb texture and unique flavour, Gucchi cannot be commercially cultivated. What adds to its mystique is that this exotic mushroom grows only in the wild covered by thick sheets of snow, making it not just a laborious but often dangerous task to acquire them.
Its musky flavours, not to mention multiple health benefits, makes Gucchi a gourmet's delight both in India, and across the world.
Gucchi based delicacies can be found very rarely on restaurant menus. At Sterling Manali, we are proud to present Gucchi Pulao – one of our signature dishes to you. Whipped up by our consummate chef, the taste will linger on your taste buds, and your memory, long after your holiday has come to an end. This is one Sterling Discovery you cannot miss.
(Note: Gucchi based dishes are seasonal and subject to availability)
Seasonality: Winter

Price Starting from: Rs.1000
*Taxes extra as applicable *Terms and Conditions apply