Jagatsukh: An Ancient Village with Exquisite Temples
Once the power centre of Kullu, Jagatsukh retains its old world charm with some myths and ancient temples of Lord Shiva.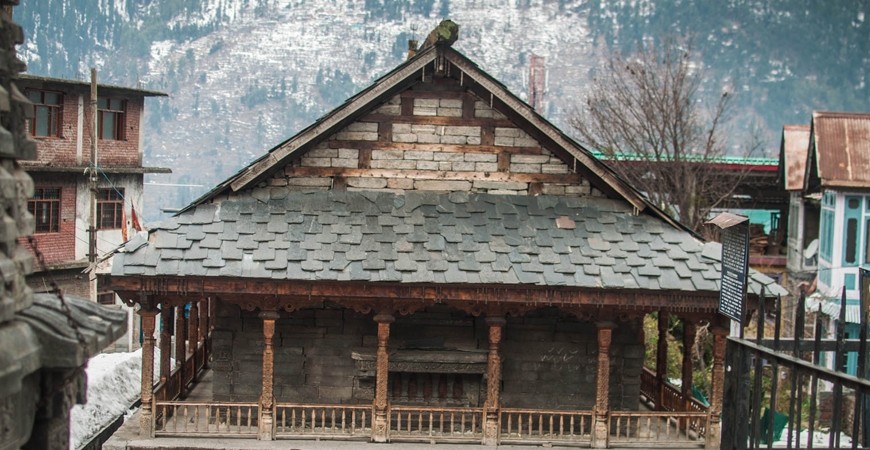 Jagatsukh, an ordinary village on the Naggar-Manali Road, was once the power centre of the entire Kullu region. The ancient capital is no longer as prominent, but it is still a beautiful village overlooking rich apple orchards in the valley. A few ancient temples and myths serve as reminders of the the past glory of Jagatsukh. Jagatsukh is nestled amidst snow-capped mountain peaks and dense natural vegetation. The landscape of the region is worth exploring. Trekkers often halt or begin several trekking expeditions from Jagatsukh. The location is serene, and a paradise for photographers and nature lovers.
Myths suggest that the Pandavas built the Gaurishankar Temple here, which is dedicated to Lord Shiva. The temple has exquisite stone carvings. The idols of Gauri and Shankar are seated on Nandi, the Divine Bull. The temple is surrounded by lush green surroundings. It faces the valley and overlooks the Beas river. The route from Manali through Jagatsukh leads trekkers to Siri from where they can view the Deo Tibba Peak.
So, whether it is a picnic or a trek, a visit to Jagatsukh is worth exploring on a visit to Manali.
Good to Know :
Location: 9 km from Sterling Manali
Timing: 10:00 am to 5:00 pm
Duration: 2 Hours
Seasonality: Year-around

Price Starting from: Rs.700

*Taxes extra as applicable *Terms and Conditions apply