Naggar: History and Adventure
Roerich, a Russian painter, fell in love with Naggar and made it his home.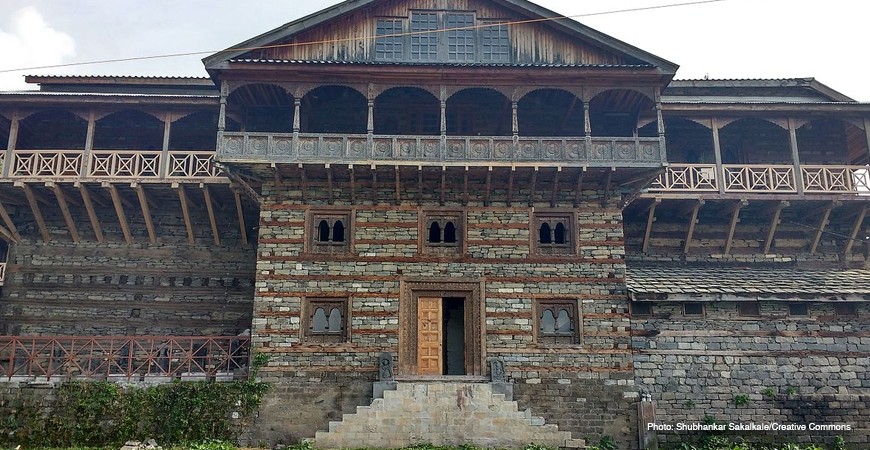 Naggar, a small settlement on the road that connects Kullu to Manali, is a scenic village with many attractions. Naggar Castle is an intriguing wooden citadel that used to be a symbol of power in a bygone era. Visitors can walk around the courtyard and visit the museum here in the basement of the castle which depicts local culture.
Just outside, visitors can stop at the hawkers stall, and try a local delicacy called Siddu.
Naggar was once home to the Russian artist, philosopher and theosophist Nicholas Roerich. After a long expedition through Asia, he set up his home in what is now the Roerich Estate. It has now been converted to a museum and art gallery, recording his life and works, as well as those of his accomplished sons, who were also painters in their own right. Film lovers would love to visit Devika Rani's room. The original diva of India's silver screen was married to Svetoslav Roerich, the elder son.
From Naggar, you can also visit a small village with a beautiful waterfall called Jana Falls. For the adventurous ones, a longer, challenging trek to the Chanderkhani Pass starts at Rumsu Village beyond Naggar.
Good to Know :
Location: 17 km from Sterling Manali
Timing: 7:00 am to 10:00 pm
Entry fee: As applicable
Duration: 4 Hours
Seasonality: Year Around

Price Starting from: Rs.1500

*Taxes extra as applicable *Terms and Conditions apply