Solang Valley: The Mountain Adventure Hub
Solang Valley is one of the most famous attractions in Manali. It draws in adventure enthusiasts throughout the year.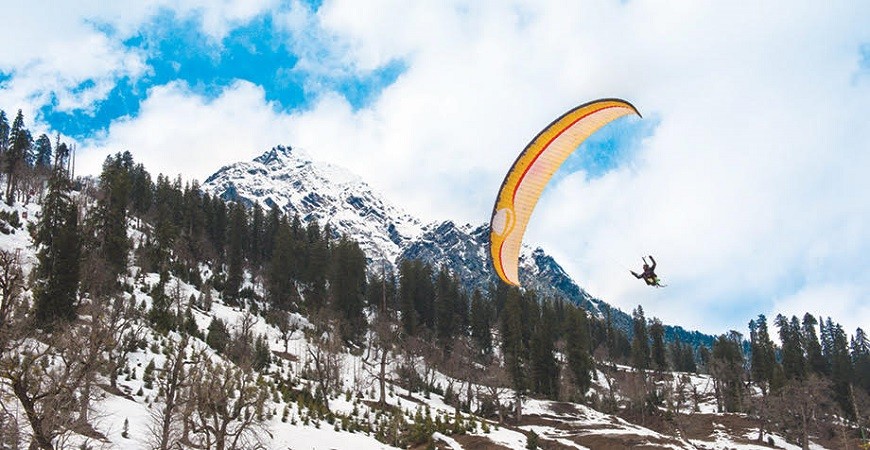 Solang Valley is just 14 km from Manali. Over the years, it has become an engaging tourist spot. The valley is packed throughout the year with adventure seekers.
The vast rolling plains make it ideal for adventure sports. During winters, this place is famous for skiing, and during summers, the lush green meadows become ideal for zorbing. You can also experience parachuting and paragliding here. Guides are available throughout the year to help beginners.
Good to Know :
Location: 20 km from Sterling Manali
Timing: 10:00 am to 6:00 pm
Duration:  6 Hours
Seasonality: Year-around

Price: Starting from Rs.2000

*Taxes extra as applicable *Terms and Conditions apply