Rohtang Pass : High-altitude, Breath-taking views
Rohtang Pass, at a high altitude of 13,050 ft, is named after the local word for 'pile of corpses.' It offers breathtaking views in summer.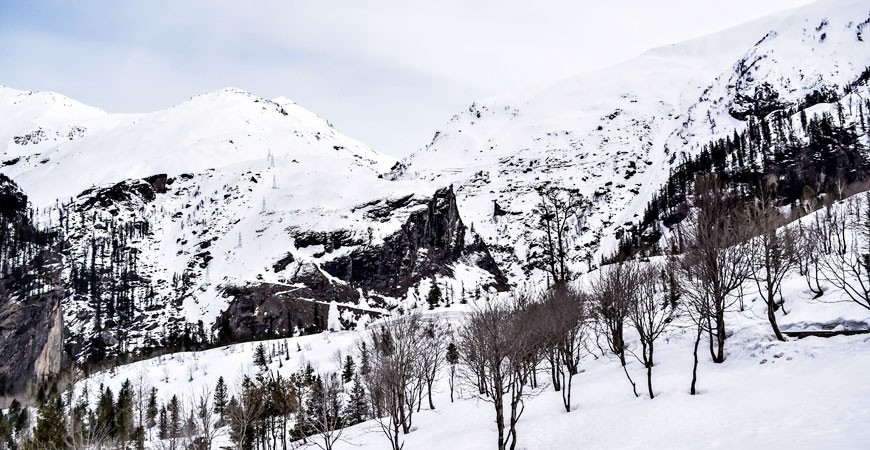 In the language of the hill folks, Rohtang means "pile of corpses". But don't be dissuaded, here's how it got that name. Back in the day, when there were no roads and no automobiles, people died regularly, while trying to cross this high pass. However, things have changed, and transportation facilities have made it possible to access this pass from Manali and return safely on the same day. One can go to Rohtang Pass just to enjoy the surreal landscapes of high altitudes.
Rohtang Pass connects the rest of the world to the mystical worlds of Lahaul and Spiti. Ladakh-bound buses from Manali, pass through this region. You can engage in various thrilling activities like snow scooter riding, skiing and mountain biking. Close by in the Solang Valley, nature lovers can enjoy beautiful views of glaciers, peaks and the sparkling Chandra river.
During summer, the entire area is covered with colourful wildflowers, and a walk along the slopes offers breathtaking views. Rohtang Pass remains closed during winters due to heavy snowfall. The higher regions remain cut off from the rest of the world. Nevertheless, tourists can go to the areas just below the pass to frolic in the snow. En route to the pass, a small detour leads to beautiful waterfalls such as Rahala and Rozy, not very far from the road.
Good to Know :
Location: 52 km from Sterling Manali
Duration: 8 Hours

Seasonality: Summer

Price Starting from: Rs.4000

*Taxes extra as applicable *Terms and Conditions apply