Chettinad Maharaja's Palace
Also known as the Kanadukathan Palace, this architectural wonder is a perfect example of traditional Chettinad Architecture.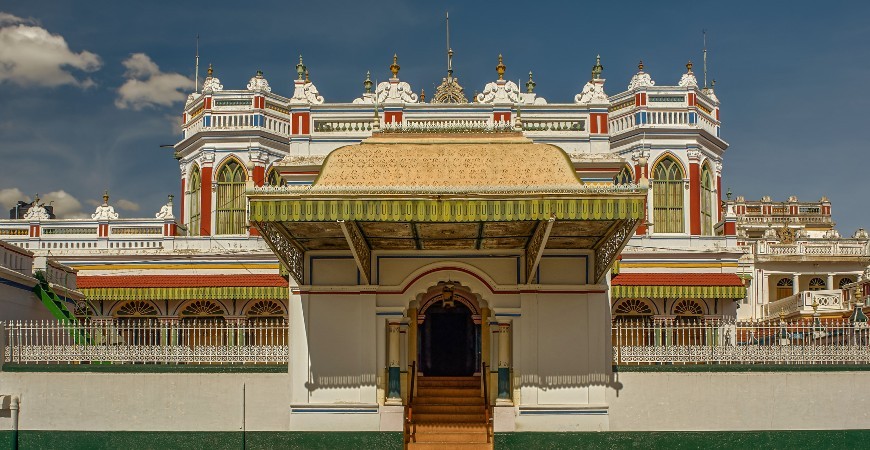 Built by S. Rm. M. Annamalai Chettiar – one of the founders of the Indian Bank - in 1912, the palace is full of art, architecture, and tradition. Ornamental lights, teak wood materials, glass, marbles, carpets and crystals were imported from overseas for the construction of the building. The architectural styling of this palace is unique and has been studied by architects from around the world.
On the palace grounds there is a vast courtyard used for carrying out many functions such as weddings or religious rituals. The palace also houses many valuable items that were once used by the family. The palace has also been a favourite shooting spot of many directors in Bollywood and Kollywood.
Note: Prior permission is required to visit the palace.
Good to Know:
Location: 91km from Sterling V Grand Madurai