Vilachery Pottery Village
A 30-minute drive from Madurai will take you to the fantastic and quaint village of Vilachery, best known as a pottery village where almost every single one of the 200 homes belongs to pottery artisans.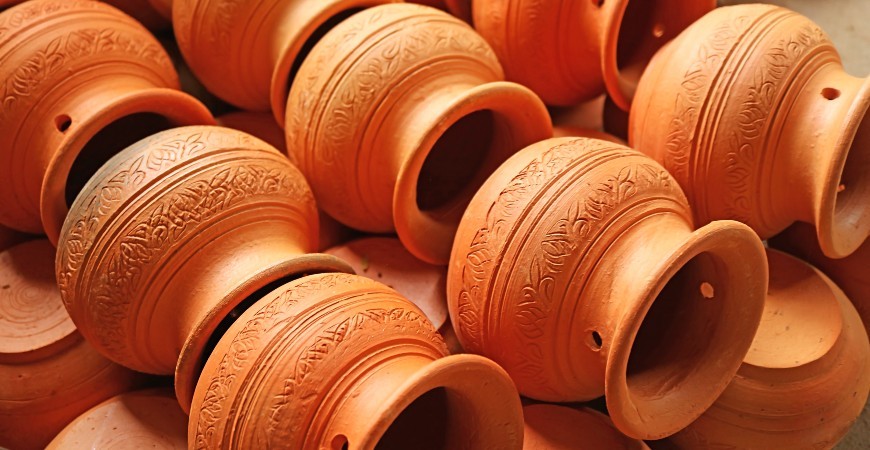 You will be welcomed by the sight of scattered dolls, figurines and clay pots painted in bright dazzling colours. The clay for the art done here is locally obtained from a temple tank, and the artisans mould and paint each piece carefully and delicately, by hand.
While artisans have been living here since the 1940s, it is only in the last 3 decades that Vilachery has shot up in popularity for the unique style of art that is seen only here. The artisans here receive orders from around the world, and the festival seasons are usually the busiest times.
Initially, the village only made clay pots, but more recently, the artisans have tweaked their craft to cater to a wide variety of requirements, including mythological figures, figures from popular TV serials and movies, scenes from a traditional middle class Tamil life and more. Want a souvenir like no other to take home with you? Make sure you visit the Vilachery Pottery Village when you visit Madurai.
Good to Know:
Location: 16km from Sterling V Grand Madurai
Time Required: 2-3 hrs