Gandhi Memorial Museum
Not many people know this, but the city of Madurai has played quite a role in the life of the Nation's Father Mahatma Gandhi.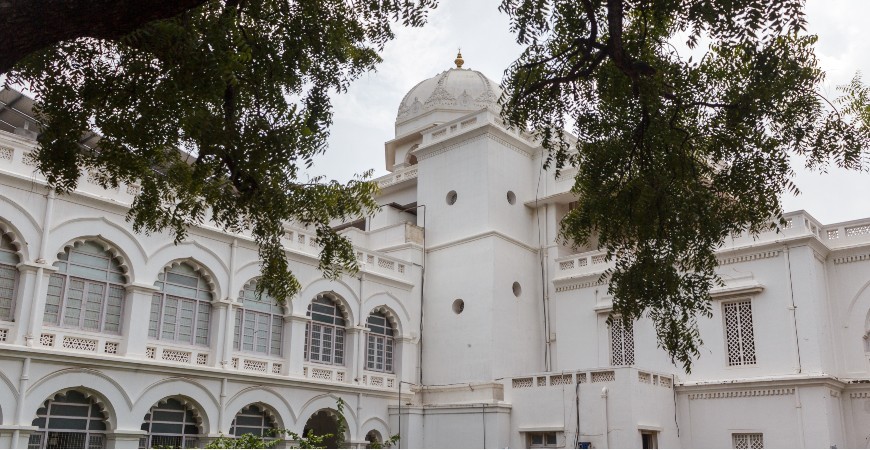 The freedom fighter who for many years stood against the colonial rule had many iconic moments in the city of Madurai. It was here that Mahatma Gandhi took a historic step in his fight against untouchability, when he entered the magnificent Meenakshi Temple with Harijans. The Gandhi Memorial Museum represents this and many other important facets of Mahatma Gandhi's life.
Gandhi Memorial Museum not only offers a glimpse into these aspects of Mahatma Gandhi, but also has quite a bit of historical significance. Originally the palace of Rani Mangammal of the Naick dynasty, this building has seen many rulers over the decades and represents the history of Madurai. Spread over an area of 13 acres, this palace is a fine example of architectural finesse.
The museum has a variety of sections that showcase different aspects of Gandhi's life, including a blood-stained cloth from the day of his assassination. This piece of cloth, which is said to be a replica of the original cloth, has been preserved carefully in a glass box. Other relics at this section include a letter written by Mahatma Gandhi to Adolf Hitler in which he has address Hitler as a 'dear friend'.
Did you know that it was during his visit to Madurai, that Mahatma Gandhi decided to adopt the khadi loincloth as his permanent attire? Learn more about the Father of the Nation through a visit to this must-see place in Madurai.
Good to Know:
Location: 4.5km from Sterling V Grand Madurai
Timings: 10AM – 1PM; 2PM – 5PM | Open on all days except Fridays
Entry Fee: Free; INR 50 for camera.
Time Required: 1- 2 hours