The Madurai Food Experience
Food and Madurai are so synonymous that it draws foodies from around the globe. The food in Madurai has evolved over centuries.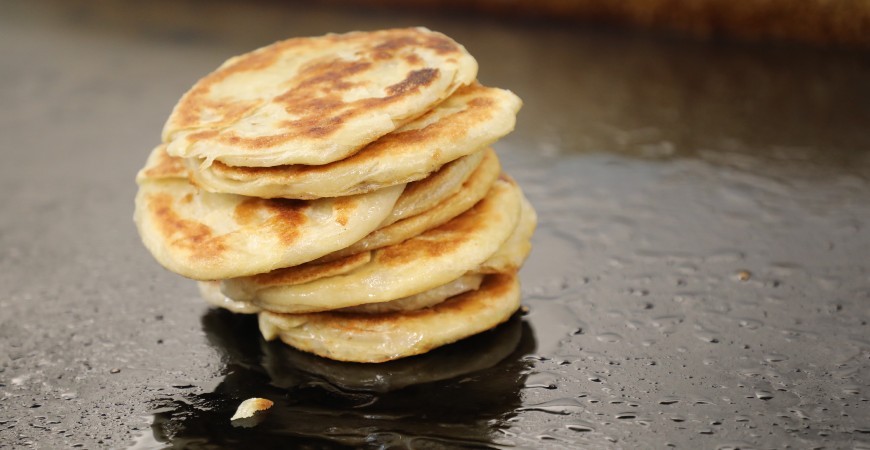 Madurai's cuisine is influenced by a variety of cuisines from all its trading partners – ranging from the Gujaratis in Saurashtra to the Chettinad region all the way to Sri Lanka. In addition to being the cultural capital of Tamil Nadu, Madurai also holds the title of being the food capital of Tamil Nadu.  It is mostly due to the abundance of street food stalls catering to traders' day and night that Madurai earned the title of "Thoonga Nagaram" or "City that never sleeps". So, what must you not miss eating when in Madurai?
While the original establishment of Murugan Idli in Madurai is without a doubt the most famous option for the signature idli experience, a visit to Konar Mess or Amma Mess are definitely worth it. These outlets all serve a large variety of idlis and regardless of the time of day, make for a delicious snack.
Distance from Sterling V Grand Madurai :
Murugan Idli Shop: 7.7km
Konar Mess: 3.8km
Amma Mess: 4.6km
Dosa is another popular south Indian dish that can be experienced across Tamil Nadu, but Madurai holds a special place in the world of dosas. There are innumerable roadside stalls where one can enjoy a local dosa rich in flavor and taste. You will definitely want to try one of the 40 types of dosa offered at Ayyappan Dosa Kadai. You also cannot miss the famous Konar Mess Kari Dosai which is a 3 layered dosa with an omelette and minced meat.
Distance from Sterling V Grand Madurai
Ayyappan Dosai Kadai: 8km
Konar Mess: 3.8km
You may have tried idiyappam before, but be prepared to enjoy it like never before in Madurai. These delicate steamed rice flour noodles served with kormas and curries are truly a mouthwatering experience in Madurai. Idiyappam is available in almost every south Indian restaurant in Madurai, but to have a truly unique experience, one must visit the Burma Idiyappam Kadai and taste the exquisite delights there.
Distance from Sterling V Grand Madurai
Burma Idiyappam Kadai: 3.1km
A Madurai classic, Elumbu roast is a spicy mutton dish cooked with mutton and boiled goat bones then fried with an array of spices and mashed onions. Many joints in Madurai serve this classic non-veg lovers' treat, but you must try it at the Ashok Evening Mutton Stall, Konar Mess or Kumar Mess.
Kumar Mess: 11.2km
Konar Mess: 3.8km
Ashok Evening Mutton Stall: 6.7km
A culinary highlight of Madurai, Kola Urandai is a dish of spiced minced mutton balls deep fried and served with chutneys and sauces. Crispy on the outside and flavorful on the inside, this meat dish will definitely blow your mind. Some of the best places to try Kola Urundai are Konar Mess, Amma Mess and Chandran Mess
Distance from Sterling V Grand Madurai
Konar Mess: 3.8km
Amma Mess: 4.6km
Chandran Mess: 4.6km
Have you ever heard of a sweet drink made from the extract of cotton seeds? Well, that is the specialty unique to Madurai known as Paruthi Paal. Sweetened with jaggery, and mixed with coconut milk and ginger, it is served hot and is known to have cooling properties. Paruthi paal is sold by push cart vendors across the city, so when you spot one, stop off and definitely give this sweet delight a try!
Whether you've had full non-veg meals at Amma Mess or just snacked on a light idli at Murugan Idli, do like the Madurai people and wash down the meal with a cold refreshing glass of the dessert drink that is signature to Madurai – the Jigarthanda. While its origins are disputed, this concoction of condensed milk, fresh ice-cream and sarsaparilla syrup is a local favourite and the perfect way to escape the heat of Madurai. Jigarthanda is best had at the original "Famous Jigarthanda Shop"
Distance from Sterling V Grand Madurai
Famous Jigarthanda Shop: 3.1km
We've all had parotta – in fact Madurai is quite famous for parotta and mutton curry – but the bun parotta is a fluffier take on the normal parotta. Served as a snack, the dough incorporates eggs, milk, butter, flour, sugar and bananas, and is made in to small fluffy parottas that look like buns that are absolutely mouthwatering. The best place to eat bun parottas? Aavin Junction.
Distance from Sterling V Grand Madurai
Aavin Junction: 7.8km