Samanar Hills
Samanar hills are a beautiful blend of nature with history. Declared as a protected monument by the Archaeological Survey of India, these hills are associated with Jainism and Tamil-Brahmi inscriptions depict various facets of the religion.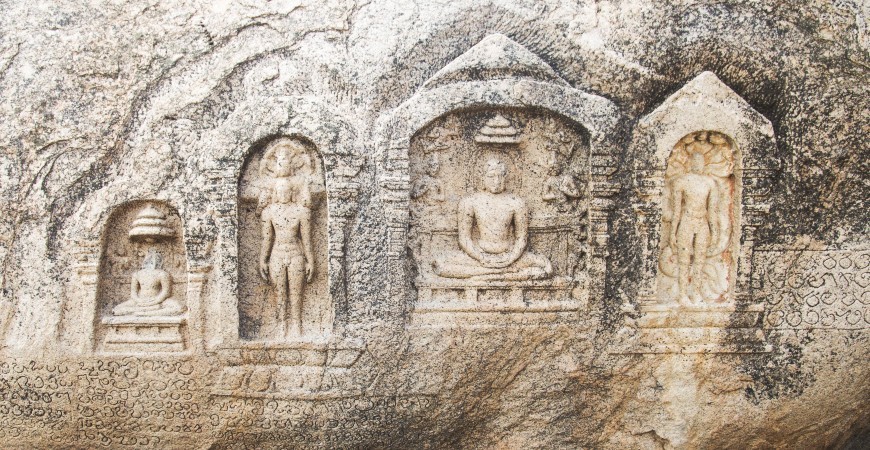 The hill has ancient caves with carvings dating back to 1st century A.D. Samanar hill has many prominent sculptures and ancient inscriptions which are said to be more than 200 years old. These caves were the homes of many Jain monks during ancient times.
According to archaeologists, these caves have Tamil-Brahmi inscriptions around the entrance that are 2000-years-old. According to these inscriptions, many of Jain monks practiced sallekhana or fasting unto death here. One can also see stone beds here, which were used by the monks to rest.
Different from most of the sightseeing experiences in and around Madurai, these hills have a quiet beauty that inspires many people to spend some time meditating. When visiting Samanar hills, one can also visit the Karuppanasamy temple which is located at the foothills. This temple constitutes a few idols that were made by the Jain monks. There is also a lotus pond at the bottom of the hills.
Note: There is a trek involved to get to the top of the hill that can take up to 2 hours to complete.
Good to Know:
Location: 17km from Sterling V Grand Madurai
Timings: 6AM to 6PM