Moosi Rani: The Grandeur Cenotaph of the Alwars
Moosi Maharani ki Chhatri is a memorial to Maharani Moosi's undying love for King Bakhtawar. A must-visit for those who appreciate the beauty of Rajput architecture.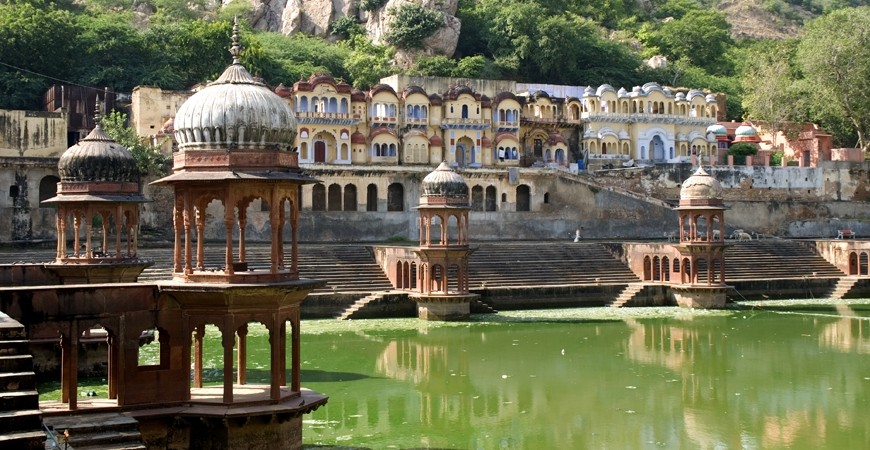 One of the most fascinating and artistic monuments from the Alwars is the Moosi Maharani ki Chhatri. Also known as Bakhtawar ki Chhatri, it stands as a testament of Moosi Rani's undying love for Maharaja Bakhtawar Singh. 
A 'Chhatri' or cenotaph is a memorial built over the cremation site of an important person. Such memorials usually consist of a platform with an ornate set of pillars that hold up the stone canopy. Chhatris were an important element of traditional Rajput architecture. The term loosely translates to 'umbrella.' Since chhatris denoted pride and honour, they were usually built at the cremation sites of kings and other important people.
Moosi Maharani ki Chhatri is a double-storied structure built in 1815 by Maharaja Vinay Singh in memory of his father, Maharaja Bakhtawar Singh. Moosi was the mistress of  Bakhtawar and never given the status of a wife in her lifetime. When Bakhtawar died, she jumped into the pyre along with him and committed sati as wives did back then. She thus came to be regarded as his wife. Death united them as husband and wife. The footprints of Maharaja Bakhtawar and Moosi Rani are carved in marble inside the pavilion, and locals pay homage to them.
This elegant structure is shaped like a flower. The first storey is made of sandstone, while the rest are designed and carved entirely in marble. Look up, and you will see beautiful mythological paintings and frescoes on the ceiling. With the Aravalli hills in the background, the Chhatri looks stunning at sunset.
Good to Know :
Location: 41 km from Sterling Sariska.
Entry Fee: No entry fee
Timings: 9:00 am to 5:00 pm