Sariska Forest: Unheard Stories of Wilderness
The jungles of Sariska, though a tiger reserve, are home to a variety of beasts, birds, plants and trees. You can spot numerous birds, rare ones too, as well as wild animals - big and small - in the jungle safari.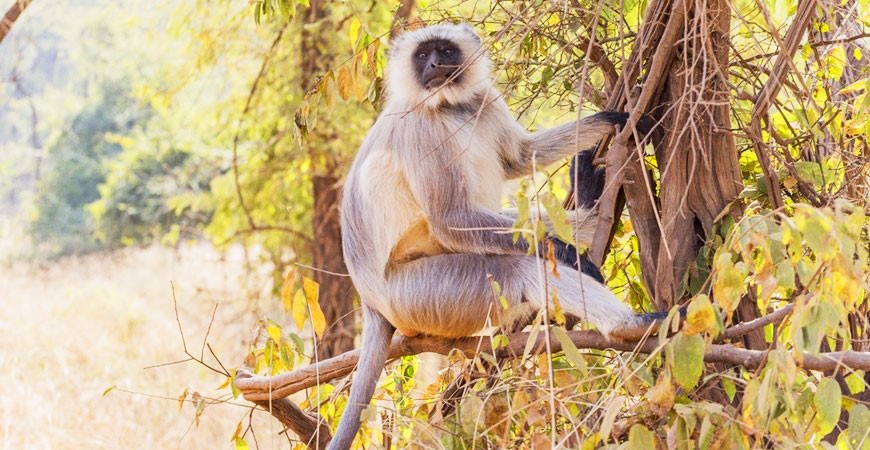 The Sariska forest is 800-odd square kilometres of pure wilderness. Peacocks strut about nonchalantly. The more industrious avians chirp and trill as they go about their busy way. Amateur ornithologists will do well carrying a pair of binoculars. There is plenty to spot here, like peafowls, grey partridges, treepies, bush quails, sandgrouses, golden-billed woodpeckers, crested serpent eagles, and the great indian horned owl.
Nothing heralds the break of dawn better than birds in a forest. So morning safaris are the best, if you enjoy the early morning sunlight filtering through the leaves, that bathe the forest in a soft, golden hue. Travellers can choose between a jeep and a truck safari.
Sariska may be a tiger reserve but is also home to numerous other wild animals like the leopard, jungle cat, civets, hyenas and jackals. You are also likely to spot various smaller animals like sambar deer, chital, nilgai, chausingha, wild boar, porcupines, mongooses, langurs, and rhesus monkeys, that are found in large numbers in the park.
Good to Know :
Timings: 6:00 am to 5:00 pm
Entry Fee: As applicable.